Product Overview
The Sweeper can sweep, collect and dump dirt and other debris in just one attachment. 
It is ideal for construction, industrial or municipal jobs. 21.6in
diameter convoluted brush for effective sweeping action. Quick change brush without breakinghydraulic lines. Bi-directional broom sweeps forward to pick up dirt; reverses to collect rock and construction debris ect. It contains a bucket will hold considerably more debris volume with less recirculation when compared to conventional sweepers. To dump, just lift and tilt; no chains are required.
Details
Features: 
- Fits Small Skid Steer Quick Attach
- 21.6in Diameter Convoluted Brush
- Bi-directional Broom Sweeps Forward to Pick up Dirt
- No Chains are Required
- All price include shipping
Specifications:
- Sweeping Width: 44"
- Unit Weight: 977lb 
- Package Size (LxWxH): 90.4 x 56.5 x 31.9in
- Package Weight: 1074lb
Technical Drawing: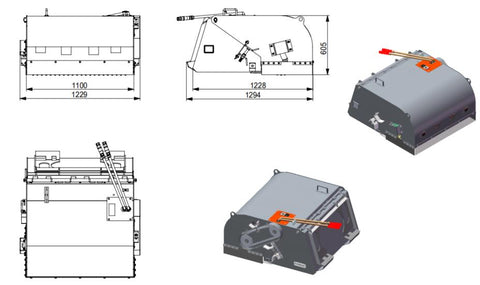 We have modified the motor.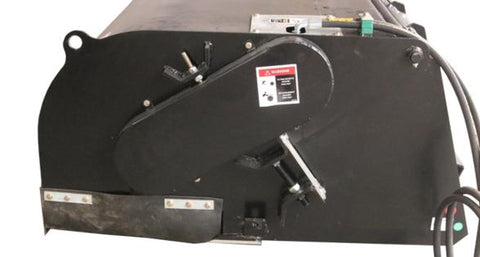 Inner Width 35.5" Universal Skid Steer Quick Attach:
ATTENTION: Please check the Mount Plate can fit your loader before purchase!
Due to the buyer's failure to verify the size of the mount plate before purchasing, the product cannot match the loader and needs to be replaced. Our company does not accept returns unless the buyer compensates the seller for the round-trip shipping cost. For refunds, we will not refund product fees unless we receive the product in our warehouse and confirm that it can be resold.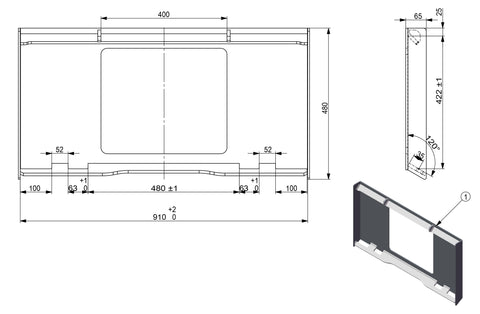 Your payment information is processed securely. We do not store credit card details nor have access to your credit card information.