Product Overview
The power is supplied by a hydraulic direct drive motor with check value relief and allows machines without a high flow option to be compatible with 15 to 20 GPM. Gear box turns the blades at around 1060 RPM's with 20 GPM flow, for a very efficient cut. This Brush Mower Cutter can cut the small brush(up to Dia. 4") or mowing(Working Dia. 60").
Details
Features:
- Fits Small Skid Steer Quick Attach
- 73.6" Overall Wide Deck Built with 0.2 in Steel
- Twin 0.4" thickness Blades, 23.6" Long and 3" Wide
- All price include shipping
Specifications:
- Main Steel: 0.2 in
- Blade: Twin L20.7 in x W3 in
- Blade Thickness: 0.4 in
- Unit Weight:  878.8lb
- Product Size (LxWxH): 65.9*66.4*23in

Technical Drawing:

Blade: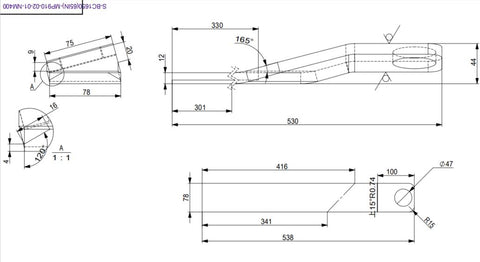 Inner Width 35.5" Universal Skid Steer Quick Attach:
ATTENTION: Please check the Mount Plate can fit your loader before purchase!
Due to the buyer's failure to verify the size of the mount plate before purchasing, the product cannot match the loader and needs to be replaced. Our company does not accept returns unless the buyer compensates the seller for the round-trip shipping cost. For refunds, we will not refund product fees unless we receive the product in our warehouse and confirm that it can be resold.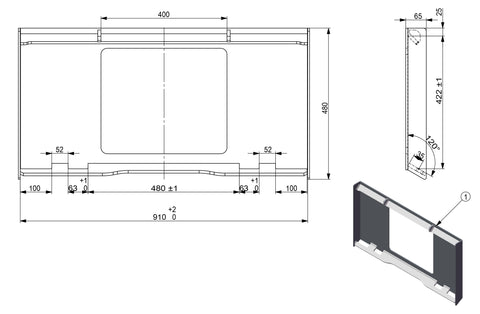 Your payment information is processed securely. We do not store credit card details nor have access to your credit card information.