Product Overview
The clamp on bale spear offers an easy solution to add a bale spear to a loader bucket without having to remove the bucket. Heavy duty clamp plates and screw assemblies lock the spear down securely over the lip of the bucket.
Details
Features:
- Clamp-On Bale Spear
- Cultivators
- 3-in-1 Soil Conditioner
- Horse Arena Cultivators
- Spin Weeder In-Row Cultivator
- S-Tine Field Cultivator
- Product Weight: 64.05KG 
Technical Drawing: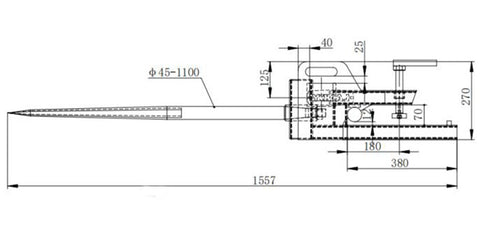 Your payment information is processed securely. We do not store credit card details nor have access to your credit card information.