Product Overview
An excellent tool for handling and loading loose materials. Used to load and transport ultra-low density materials in a variety of applications. Material handling buckets for Cat slip loaders and compact crawler loaders are designed to load, transport, unload and handle loose, lightweight materials in agricultural and garden construction applications. Bolt-on, high tensile steel cutting edge is resistant to wear and ensures a clean, professional finish when scraping snow off of pavement.
Details:
Features:
- All-year-round attachment for snow removal & transport of light materials
- High capacity design
- Screened bucket back for visibility
- Universal quick attach mount fits most skid steer makes & models
Specifications:
- Overall Dimensions: 1856*973*705mm / 72.38*37.95*27.5in
- Product Weight: 356.32KG / 783.9LB
Technical Drawing: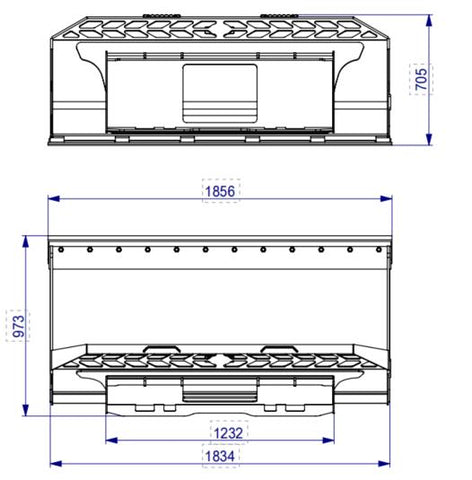 Inner Width 48" Universal Skid Steer Quick Attach:
ATTENTION: Please check the Mount Plate can fit your loader before purchase!
Due to the buyer's failure to verify the size of the mount plate before purchasing, the product cannot match the loader and needs to be replaced. Our company does not accept returns unless the buyer compensates the seller for the round-trip shipping cost. For refunds, we will not refund product fees unless we receive the product in our warehouse and confirm that it can be resold.
Your payment information is processed securely. We do not store credit card details nor have access to your credit card information.