Product Overview
Skid Steer trencher attachment features an adjustable depth control foot which ensures the operator trenches at a set depth at all times. Three different chain options are also available for trenching in different ground conditions from general earth, to rocky ground, concrete, asphalt, and even frozen ground. Our trenchers are manufactured in-house to the highest industry quality, ensuring reliability and performance.

The Skid Steer Trencher can be used for pipe laying for irrigation, underground power & communications, road repairs, general construction.

The connector is a skid steer hook.
Details 
Specifications:
- Cutting width: 6"
- Cutting depth: 20"/25"/31"/37"
- Max pressure: Do not exceed 240bar @ 60lpm
- Max flow: Do not exceed 95lpm @ 200bar
- With of frame: 37.7"
- Weight: 767lb
- Package Size (LxWxH): 75.8 x 38 x 43.3in
- Package Weight: 844lb

Products Size: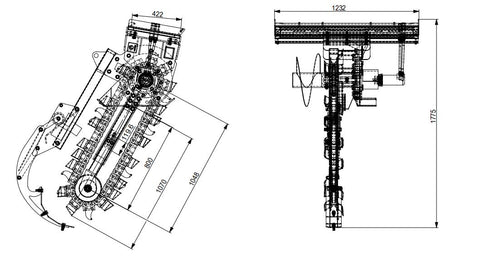 Inner Width 48" Universal Skid Steer Quick Attach:
ATTENTION: Please check the Mount Plate can fit your loader before purchase!
Due to the buyer's failure to verify the size of the mount plate before purchasing, the product cannot match the loader and needs to be replaced. Our company does not accept returns unless the buyer compensates the seller for the round-trip shipping cost. For refunds, we will not refund product fees unless we receive the product in our warehouse and confirm that it can be resold.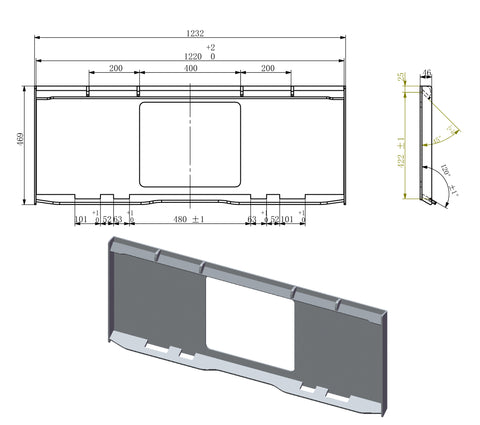 Your payment information is processed securely. We do not store credit card details nor have access to your credit card information.